A Home Away From Home
Joan's B&B
About Us
A Modern Home In the Heart of  Zaandam
Near the nice center of Zaandam and only 25 minutes travalling from the center of Amsterdam, you find Joan's B&B. It's a house we recently built in our spacious garden so privacy is guarenteed. Every morning we serve a great breakfast and we are always willing to help finding your way and advise you what to do in the surroundings.
The house is very comfortable and has floorheating, a spacious bathroom, a big couch on which one person can also sleep and, not the least, an old school record player with numerous records of all kind. At the first floor, which you can reach by stairs, is one double bed. An extra bed can also be placed so in total 4 persons can stay over.
The house can be reached by an alley next to the building. Guests will have their own set of keys so they can come and go as they want.
During your stay, we can all time be reached for tips and advise. Erwin is a taxidriver for only airport transfers. So if you want to be picked up from, or be brought to the airport, let us know, Erwin can make you a special offer.
Zaandam, 2020
Joans B&B (25 min from centre of Amsterdam)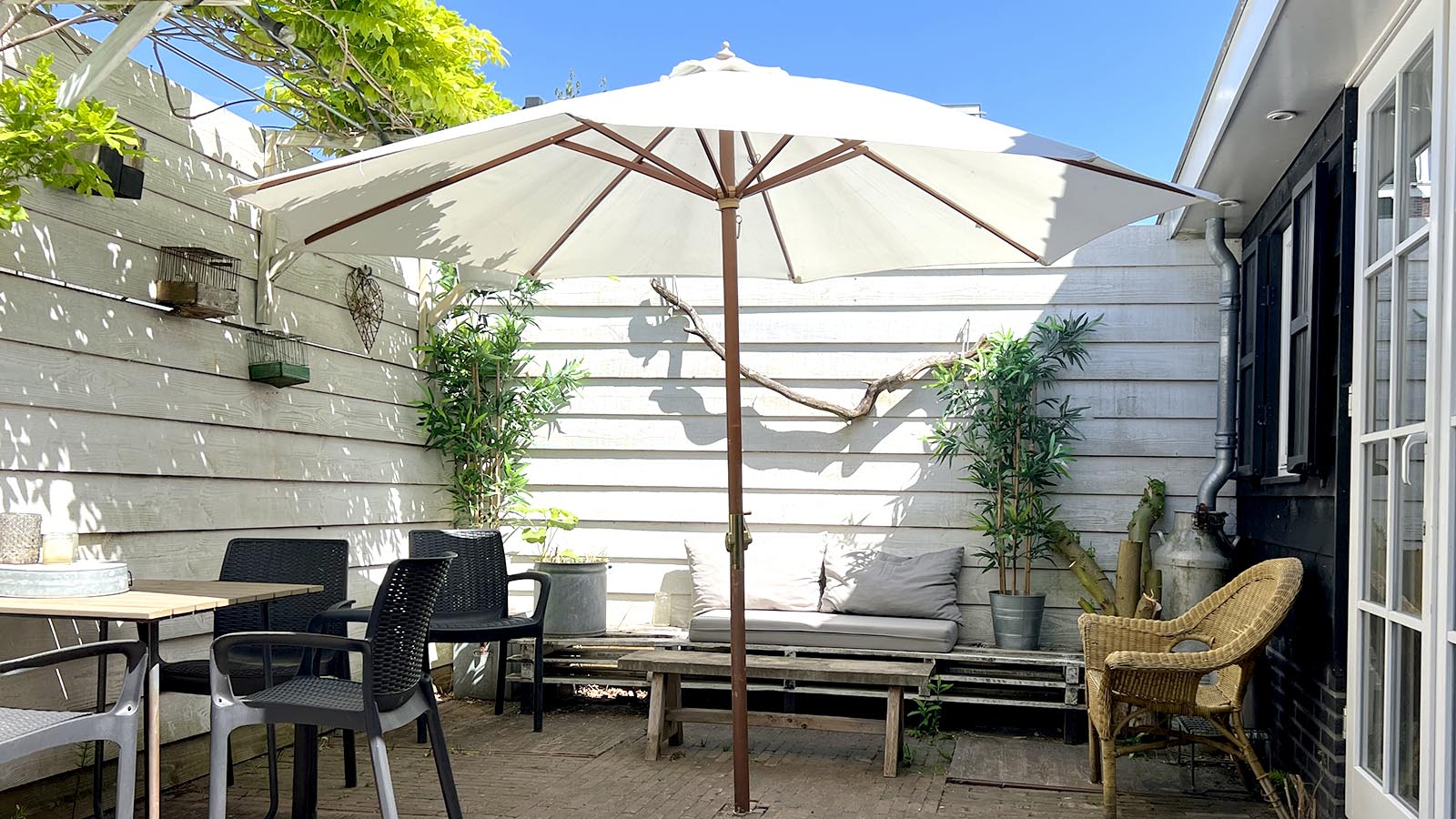 Fantastic cozy space for our family. We loved the location and the private quiet space. The breakfasts were delicious and the beds were comfortable. 10/10 would stay here again!
We stayed at Joan's B&B for three days and had a great time there. The place is very nice, clean and cozy, with plenty of space for three people. Breakfast was wonderful, with warm breads and croissants, homemade yogurt and more. We loved their cat, who was gladly visiting us every day. Thank you so much, Erwin and Joan!!!
This is an amazing place to stay!! Erwin and Joan are wonderful and they have thought through every detail to make this truly feel like your home away from home! Don't pass up the chance to stay here in this great community.
We loved staying in Zaandam and Erwin & Joan were exceptional hosts. By far best Airbnb experience we have had. Their bnb is cozy and Joan and Erwin make you feel right at home. Breakfast each morning was AMAZING. I highly recommend this Airbnb if you're planning a trip to Amsterdam. It's far enough out of the city where you can relax and enjoy Dutch culture, but also close enough to explore all Central Amsterdam has to offer. We can't wait for a future trip back!
What you Get
Amenities, Services, & Travel Guide
Free parking in the street
Accommodation:
1 Bedroom, 1 Bathroom, Livingroom, Garden
Guests:
Maximum of 4 guests
Others:
Garden and Terrace